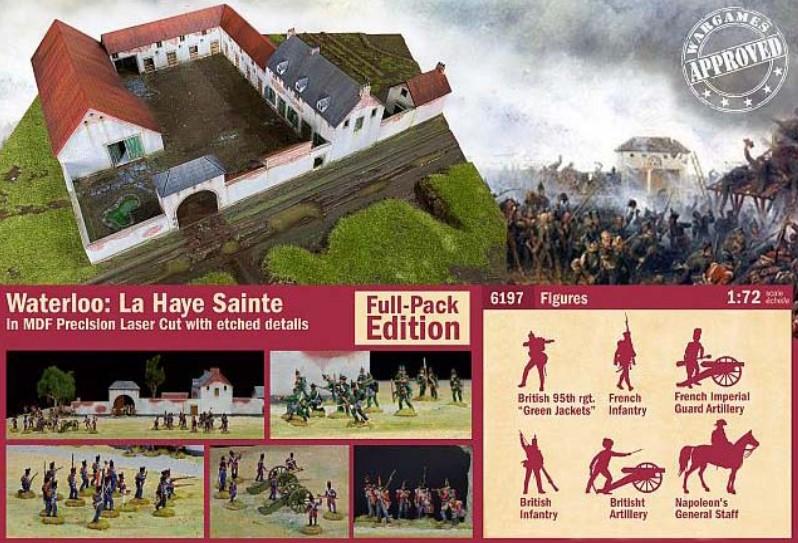 I6197 Waterloo 1815 - 1/72 for Preorder available end of April
Due to the current situation, sales are temporarily suspended. All outstanding orders will be fulfilled as soon as possible.
I6197 Waterloo 1815 ‐ 1/72
ATTENTION IL Y EN AURA PAS POUR TOUT LE MONDE
I6197 Waterloo 1815 ‐ 1/72
Ce Battle Set permet de reproduire un des épisodes marquants de la Bataille de Waterloo, les
durs combats du 18 juin 1815 autour de la ferme de la Haye Sainte.
Les pièces en bois découpe laser permettent de reproduire intégralement les bâtiments du
corps de ferme (auparavant en trois kits séparés I6111, I6175 et I6176 plus livrables).
Figurines incluses : Gilets Verts Britanniques, Infanterie Britannique, Artillerie Britannique,
Infanterie Française, Artillerie Française et Etat‐Major Impérial Français.
Soit : 200 SOLDATS, 8 CANONS ET 13 CHEVAUX
Availability: On order : delivery time 3 weeks min.
89.9€ inc. tax
I6197 Waterloo 1815 - 1/72 for Preorder available end of April